SMALL CHANGES | BIG IMPACT
Our lives are largely the logical result of our habits. By making small, intentional changes in your thoughts, words, and actions, the quality of your life can change dramatically. Are you frustrated with your life and intimidated by the changes you might have to make?
There are many quick and easy things anyone can do have a more fulfilling and successful life.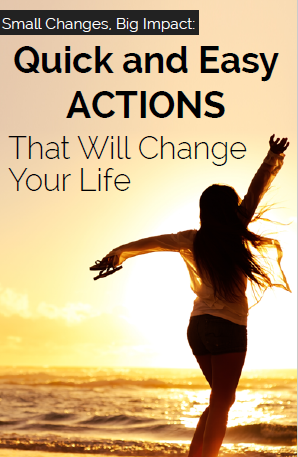 Health
Fitness and Weight Control
Career
Finances
Relationships
Personal Growth
Frequently Asked Questions
Can I revisit this website and check out the other FREE eBooks, FREE Meetups, Courses, Masterminds and One-On-One Coaching?
Absolutely! Please visit us anytime. We would love to have you join a few of our FREE meetups so we could meet you. We meet on Zoom and the meeting dates, times and ID links are inside the Meetup information section.
Click and save the link below to visit our home page anytime:
Homepage | KATHY BINNER INTERNATIONAL ACADEMY
I love all the topics in the academy, but I would like to talk with someone first before I purchase a course, mastermind or one-on-one coaching?
I get it! With so many online programs to choose from, it can be very confusing trying to decide which program is best. I would love to talk with you.
Click the link below and schedule a private 30 minute Complimentary Session.
Can I download the eBook more than once?
Absolutely! If you come to this portal to simply open and read the eBook - you can. Or if you want to send the link to a friend, we would love that too.
Click the link below to either download or open and read the eBook.
You may copy and send this link to a friend.
eBOOK | SMALL CHANGES | BIG IMPACT