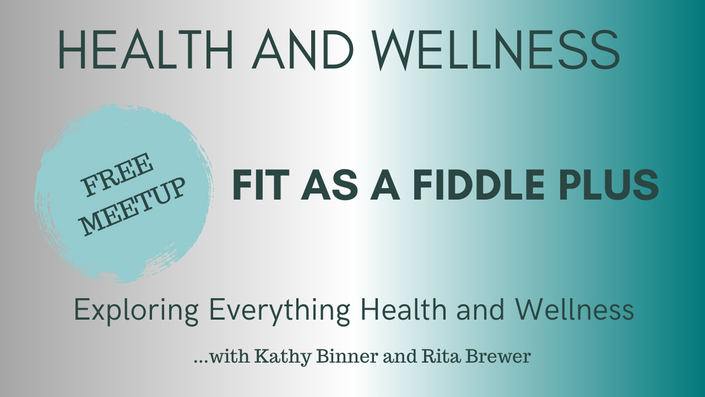 FREE MEETUP | Fit As A Fiddle Plus
Join us as we explore everything health & wellness!
What we're about
Fit as a Fiddle... Definition: To be in fantastic health.

Nowadays, fit means healthy. However, in the past fit meant fitting, as in something that is well suited for a particular purpose.

So we want you to be FIT AS A FIDDLE PLUS in the 4 domains of HEALTH -- Physical, Mental, Emotional and Spiritual.

Join us as we explore everything health & wellness!

Are you ready to go to the next level? We want you to be well suited for all your endeavors.

Join us every 4th Monday at 6:00 pm [ET]
Your Instructor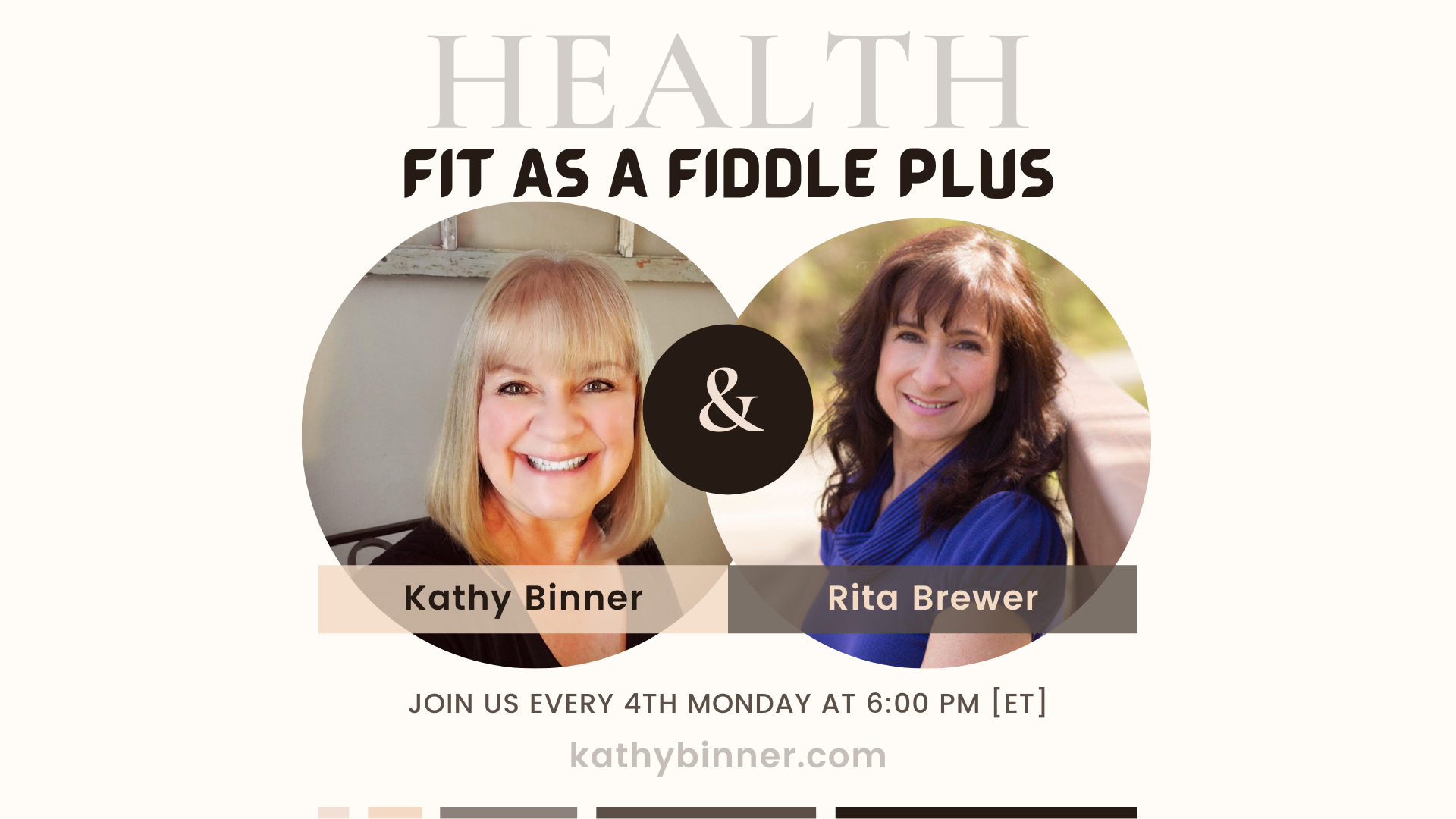 Kathy Binner is a Passive Income Coach and a Health and Wealth Educator. She is deeply committed to helping you discover a better healthier lifestyle and a passive income option so that you can experience freedom to live your dreams. Put your choices into action and watch your life change "while you sleep".
#simplystart
Kathy's unique background and certifications, qualifies her to identify the right opportunities, create an individual strategy and personalize an action plan so that one can live a healthier lifestyle and earn income without having to "punch the time clock". She helps you create a plan for personal development. "Life is just better when we have done work on ourselves. That includes our mental, physical, emotional, social, and financial life. I think it's fair to say: Personal Development makes you happy. You can't really argue with that goal" ~Kathy
Kathy and her significant other, Marc also own and manage the Carraway Guest House, a residential guest house in Canal Winchester, Ohio
Find out more about Kathy at www.kathybinner.com
~~~~~~~~~~~~~~~~~~~~~~~~~~~~~~~~~~~~
Rita Brewer: It is my passion and mission to educate, equip, and empower men and women to achieve optimum health and wellness so they can live life to the fullest, feeling amazing, energetic, and free from chronic diseases. I have over 30 years of experience in Surgery, Weight loss, Conventional, Integrative and Energy medicine. Since my early twenties I struggled to heal my body from palindromic rheumatoid arthritis pain and fatigue.
The only thing conventional medicine had to offer me were toxic pharmaceutical drugs that could damage my organs. In my desperation I tried many of them but could not tolerate the side effects.
This is when I began to explore natural healing modalities.

I finally found Functional Medicine, and was also diagnosed with leaky gut syndrome, nutritional deficiencies, multiple food intolerances and Hashimoto's Thyroiditis which were major contributors to my chronic inflammation. Addressing these underlying conditions were game changers for me. In that time, I also reached and maintained my ideal body weight for the past nine years without ever gaining it back - which was huge for me.
I was hooked to this type of truly healing the body and feeling well again. I became board certified in Lifestyle Medicine because I saw first-hand over-and-over again, how effective a specific lifestyle program could reverse chronic diseases like obesity, type II diabetes, high blood pressure and high cholesterol.
I now have used my experience, training, and expertise to help men and women around the world with a comprehensive program to help individuals achieve their personal goals.

Together, we will get to the root cause of your health symptoms by identifying what may be going on inside, such as nutrient deficiencies, intestinal complications, toxic burdens, food sensitivities, emotional blocks and more.
Nothing brings me greater joy and purpose than to help people become free from the limitations that hold them back from prospering in health as God has intended for us. It would be my honor and privilege to work with you on your journey to optimal health.

Find out more about Rita at http://www.RitaBrewer.com
Frequently Asked Questions
When do the meetups and REPLAYS start and finish?
The meetups and REPLAYS start now and never ends! It is completely self-paced online - you decide when you start and when you finish.
How long do I have access to the meetups and REPLAYS?
How does lifetime access sound? After enrolling, you have unlimited access to the meetups and REPLAYS for as long as you like - across any and all devices you own.
What if I am unhappy with the meetups and REPLAYS?
We would never want you to be unhappy! If you are unsatisfied, you may unsubscribe at any time.